Skip to Content
Emergency Service for Clogged Drains
All Suburban Emergency Plumbing & Power Rodding provides professional plumbing services for clogged drains. We know an unexpected drain blockage can disrupt the flow of your home. When you need a plumber, we're here to help. We offer drain services, leak repair, and pipe replacement. Our trusted, diversified plumbing service has been recommended since 1950. We bring complete residential and commercial plumbing services at affordable prices. Our reliable experts are licensed and insured to get the job done quickly and safely. We use the latest technology and cleaning methods to provide trenchless sewer repair.
We Identify and Repair Leaks
Get leaks under control with reliable sewer services. Our experienced team of technicians repairs leaks and clogged pipes with professional drain cleaning. We are equipped with the newest technology and can help with any drain. Our team will identify leaks in pipes, behind walls, and below building blocks. We used advanced electronic leak detection with video camera inspections to discover and address hidden blockages. Once we've identified the source, we repair and replace pipes and install drain lines to eliminate blockage. When you contact our local plumbers, we'll arrive promptly to take care of the problem.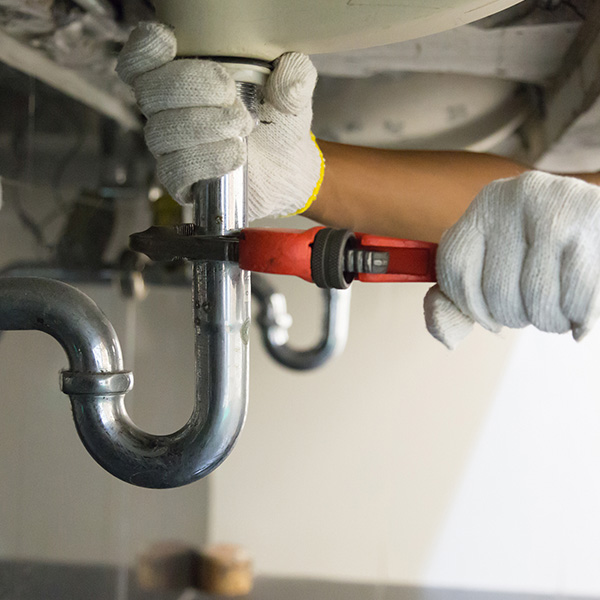 Preventing Blockages and Clogged Pipes
Clogged drains can cause injury to your system and lead to expensive repairs. While there are ways to prevent blockages, if your pipes experience them frequently, there may be a more significant underlying issue that needs to be inspected. Talk to our trained professionals to fix clogs, leaks, and prevent damage to your plumbing system. The following are simple ways to prevent backed-up drains:
Don't drain grease, paint, scraps, or scum.
Don't treat the garbage disposal as a trash can.
Rinse the kitchen sink with hot water.
Use a drain strainer so non-liquids don't fill the pipes.
Use natural cleansers without harsh chemicals.
Full-Service Plumbing and Drain Cleaning
You can rely on our professional and knowledgeable plumbers to detect the source of the issue and get it taken care of right away. We offer expert drain cleaning services and leak detection from trained personnel. We will restore the flow of your sink or shower using technology to blast away debris and dirt. Our team can address all your sewer cleaning needs. We are dedicated to quality and integrity, and our services are fast, reliable, and cost-effective. Contact us to receive dependable drain cleaning.
Call Us Today to Avoid an Emergency Tomorrow!