Skip to Content
Expert Sewer Line Repairs
All Suburban Emergency Plumbing & Power Rodding provides sewer line repairs. For homes and communities to enjoy the consistent convenience of indoor plumbing, the underground drainpipes that carry wastewater must be regularly maintained. Keeping your sewer lines in top shape at all times is a challenge. Pipes that are old, corroded, or damaged may need repairs from a professional plumber. Our team of experienced technicians can help restore your sewer lines to optimal condition. There's no need to wait when you need a pipe fixed. Our employees are ready and available to help.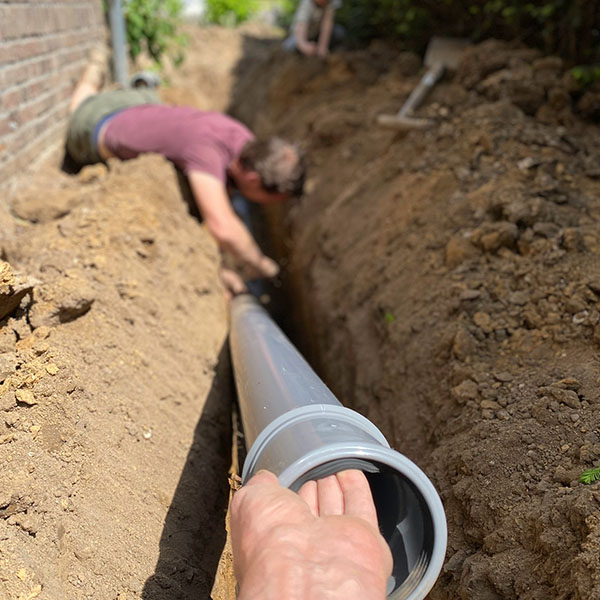 Restoring Efficient and Functional Pipelines
The first step to fixing any plumbing problem is to locate and identify the origin of the issue. We'll examine your sewer system by taking a video of the inside of the piping. We'll use special equipment to snake a tiny camera through the line. This allows us to inspect the drainpipe and discover what's causing the issue. Once we've assessed the problem, we'll discuss the condition of the sewer with you and determine the best method of repair. The types of sewer line repairs we offer include the following:
Damaged Sewer Lines Repair
Pipe Installation
Pipe Repair
Routine Drain Cleaning
Sewer System Replacement
Reliable Services at a Competitive Price
Our team provides emergency plumbing services to the community. We offer quality sewer cleaning and repair at an affordable price. We ensure our customers are satisfied with a job well done. We value work done quickly and correctly for the utmost convenience for our customers. Before we start on a project, our team members will explain your options and help you understand repair costs. We'll work with you to find a solution that works best for you. We cover both easy repairs as well as significant replacements. Our trenchless sewer repair services will restore your pipes back to optimal function.
Call Us Today to Avoid an Emergency Tomorrow!