Skip to Content
Expert Toilet Repairs
All Suburban Emergency Plumbing & Power Rodding offers same-day toilet repairs in DuPage County, Il. A malfunctioning toilet is often an uncomfortable inconvenience. Don't let a non-functioning toilet disrupt your routine. Our team is here to get the job done quickly so you can return to your daily life. We'll get your toilet working fast with precise toilet repair work. Our company strives to uphold excellent quality service regardless of the job. We always arrive on time to examine the condition of the toilet and offer a fast and efficient solution.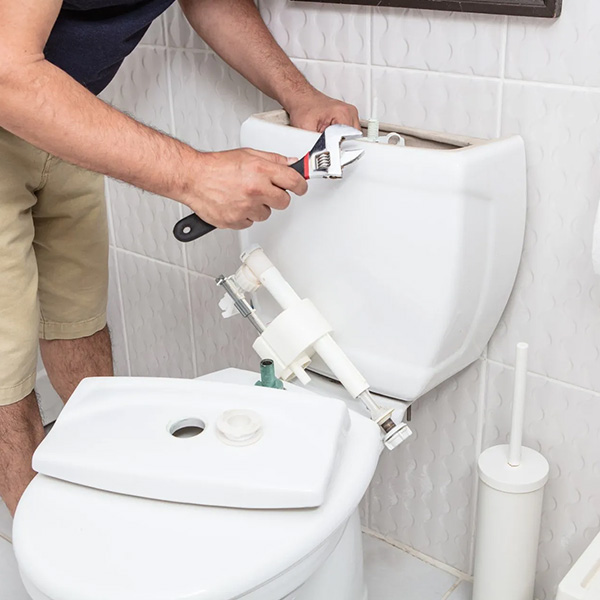 Restoring the Flow to Your Bathroom
You shouldn't have to wait to fix your plumbing. Whenever you need toilet repairs, we're here to help. Our experienced technicians can arrive anytime to fix your system quickly and correctly. We'll do everything we can to address the problem and assist with appliance replacements if needed. You may need help from one of our plumbers if your toilet experiences any of the following indicators:
The toilet is not flushing correctly.
The water won't stop running.
Draining stops after flushing.
Cracks in the tank or bowl cause leaks.
The toilet wobbles or is unsteady.
Professional Toilet Plumbing Services
Toilets are essential plumbing fixtures that require maintenance to keep your system running smoothly. Our experienced team offers exceptional plumbing services. No matter what challenges you're facing with your plumbing system, we will diagnose and fix the problem. We can install water supply lines, new valves, and seats. If your toilet is unsteady, we can reseal its foundation. If it has a broken tank or a damaged bowl, we can replace the entire toilet with a new commodity. We can eliminate leaks, fix cracks, and repair toilet tank components. Our team will get your drains working in no time!
Call Us Today to Avoid an Emergency Tomorrow!